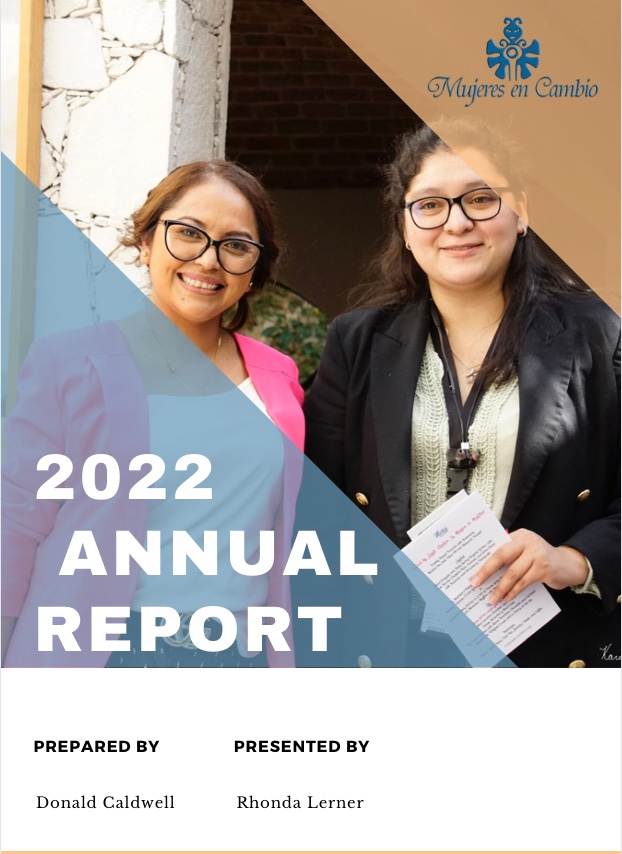 What We Do
Mujeres en Cambio is dedicated to helping to educate girls in the rural areas surrounding San Miguel de Allende in Guanajuato, Mexico. Established in 1996, we are a legally designated charity in all three countries of North America:
501(c)(3) charity for US donors
Amistad Canada partner for Canadian donors
Donataria Autorisada for Mexican donors
Our History
In early 1995, Georgeann Johnson, Diane Negrete, Norma Jane, Maggie Daicar, Jenna Sterling, and one or two others began to bring people together to explore ways they could help improve the lives of women in the poor rural villages around San Miguel de Allende (SMA). During the next three years various plans were put into play including education assistance, midwife programs, textile projects, and help for women in jail. During this time our organization was called "Mujeres y Cambio" (Women and Change) but a misprint in the English language newspaper Atencion resulted in our current name "Mujeres en Cambio" or Women in Change.
By 1998 Mujeres en Cambio had begun the process of getting their A.C. and 501(c)(3) credentials. And so, with official charity registration, a stable location for money-raising lunches, a permanent place from which to distribute becas (scholarships), and a rotating roster of dedicated volunteers, the Mujeres en Cambio scholarship program was well on its way to becoming what it is today. Since 1996 Mujeres en Cambio has helped 939 girls and young women from these poor rural villages get an education.
Our work continues with more than 160 girls being supported by these scholarships each year. With your help we can do even more.